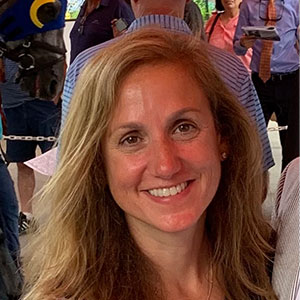 Ms. Courtney is one of our teachers in the Bumblebee class.
Hello, my name is Caroline Mueller. I was born and raised in Pensacola, FL and attended college in New Orleans. I met my husband Andy in Florida while he was attending Naval Flight school. We have three children and have lived in Fairfax Station for the last 19 years. We have embraced the DC area and are avid Washington Capitals fans.
I am fortunate to have been teaching preschool for the past thirteen years and am blessed to have been a part of the WSUMC preschool team for the last three. My passion is to help children foster the love of learning, gain self-confidence, and development individual pride. The commitment to learning and loving through play, the small nurturing environment, and the caring professional staff are a few of the many things I love most about this magical place. I want your children to love school!
Contact Caroline Mueller using the form below.